Join our unique world of good food! Professional New business development, intro's-promo's, sales.
WE INTRODUCE-PROMOTE-OFFER TO YOU, ONLY THE MOST DELICIOUS PRODUCTS WITH THE HIGHEST QUALITY!
Sourcing unique top quality food from all over the world. The-best-of-the-best, good food for your good mood, we introduce, promote and supply good food to the retailers, ho.re.ca. food service and meal industries in West and central Europe (mainly Benelux, Germany and France). We select only the most unique, value adding, clean label quality foodstuffs, consolidate orders at our headquarters and transport them to wherever you are. We guarantee a fluid and continuous logistics chain directly to your door. From maker to user.
Our successful approach, our proven customer tailored method, guarantees maximum introductions, promotion and sales.
All good food products are handled with care and attention, keeping quality at the highest level. Our logistic processes enable you to receive supply frequently. How can we help you?
THE EUROPEAN GOOD FOOD MARKET SEGMENTS
Our expertise is developing, maintaining warm contacts in the European good food market segments in the Benelux, Germany, France and Spain-Portugal
90+ Retail headquarters
5,000+ Independent retailers
450+ Regional buyers
Including all ethnic-exotic markets
600+ HQ'S
1.000+ INDEPENDENTS
Hotels + restaurant chains + catering
500+ HQ'S
Meals + sandwiches + soups

THE PUREST MEAT ON THE PLANET
Now available for you, the purest meat on the planet, a wide selection of excellent prime beef, pork, chicken and turkey products. Our meat is always 100 % of Finnish origin and all of our chicken and pork are raised without antibiotics. Pure meat forged in the long cold arctic winters and short warm summers. Cleaned by fresh polar air, pure fresh water and ice-aged nutritious soil. Building true grit, enhancing pure natural flavours and textures. You will never forget your first bite!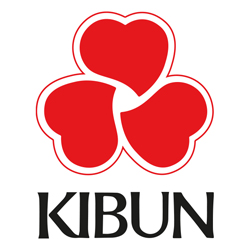 LOW CALORIE HEALTHY NOODLES
FOR DELICIOUS PASTA, SOUPES, FRESH SALADS
Now available in Europe: delicious healthy noodles with almost no calories.  + excellent mouth feel. For all consumers looking for high-value-for-money noodles as a basis for special, easy and delicious meals with allergy or diet restrictions.  Great for making Pasta's, Soups, Salads.
Kibun's Healthy Noodles have an excellent natural texture, low calories (25 calories per portion), neutral flavour and smell, absolutely a nice mouth feeling while eating, in short: the best eating noodles without calories. And these noodles are so easy to marinade with any sauce or vegetables or meat or seafood. The flavour will naturally adapt to whatever flavour you add to the noodles in your meal, or soup, or cold noodle salad.
Healthy Noodles is an absolute hit in the USA and Asia in 2018, 2019 and 2020. In 2020 also available in Europe. You can experience this high quality natural product for a meal you will treasure forever.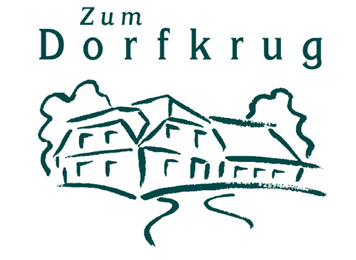 'THE ORIGINAL' SYLTER SALAD SAUCES & DESSERTS
FOR YOU TO ENJOY DELICIOUS FRESH GREEN SALADS, POTATO SALADS, FRESH MILK PUDDING DESSERTS, FRESH FRUIT TOPPINGS ON YOGHURT OR ON FRESH COTTAGE CHEESE
Since 25 years the original Sylter salad freshness is Germans most popular brand and product range in this field of fresh salads, potatoes, desserts.
Sylter has been copied by many many others, over the last decades but there is only one original, and that is Sylter. Why? Because the clean label properties, the high quality, the absolute delicious flavours and textures, and the recognizable labelling and packaging. You may have encountered a copy cat product in your country. Please do yourself a favour, compare the quality, flavour and price, and then decide which is best for you?! The original or the copy? Now available in The Benelux, France, Spain.
For all consumers looking for high-value-for-money salad dressings, sauces, pudding desserts and fruit desserts. Great for making the most delicious salads, pasta's, potatoes, desserts. Zum Dorfkrug's Sylter products have an excellent natural texture, are clean label, low calories per portion, neutral flavour and smell, absolutely a nice mouth feeling while eating, in short: the best eating experience. Zum Dorfkrug has their own cows and milk for their puddings! Pure nature. You can experience this high quality natural product for a salad, meal or dessert and you will treasure them forever.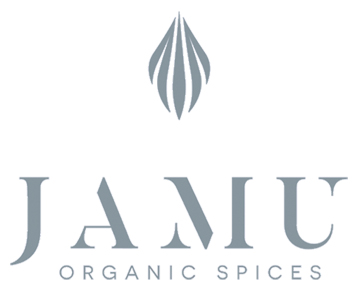 EXPLORE THE SPIRIT OF JAMU
SPARKLING WELLNESS DRINK + ORGANIC + VEGAN + GLUTEN-FREE JAMU stands for conscious enjoyment and holistic compositions of adaptogens that can positively affect your body, mind and soul. Available per flavour or in a combination 3 pack. Refreshing wellness drink, based on a traditional Indonesian recipe. Now available in The Benelux, France, Spain. For all consumers looking for high-value-for-money organic wellness drinks. You can experience this high quality natural product with a meal, or on the beach. You will treasure this drinking experience forever!
UPCOMING LABELS & NEW PRODUCTS
Goodfruit.world
GOOD FRUIT FRESH FROM A TROPICAL ISLAND
Super clean, super fresh, super healthy, super delicious!
Goodfood.world
GOOD ONION SPECIALTIES: CRISPY FRIED ONIONS
The best onion condiment with a meal, soup or pizza.
Goodfood.world
PURE VANILLA STICKS (BEANS), CLOVE, CINNAMON, GINGER (AND OTHERS)
From an Indian grower with many many years of experience in non-gmo clean agriculture & packing.
ViVA drinks and nectars
VIVA brings nature and vitality into your life! "An apple each day, keeps the doctor away!"

Fruit juices and nectars with more than 1,000+ hours of sunlight. Only the best, most flavour and most delicious fruit varieties. Only the best fruit from all over the world.

For young and old, apples and other fruits are making the basis for everyday health and joy. Try us, and be prepared for a full flavour experience! Feeling better with a smile!
Captain hook's smoked seafood
Captain Hook's Smokehouse aims to deliver the finest smoked fish in Asia and satisfying the expectations of connoisseurs.

Salmon / Wild Halibut / Wild Sword Fish / Wild Yellow Fin Tuna / Wild Marlin / Wild Mackerel / Wild Herring / Rainbow Trout

Captain Hook's Smokehouse is dedicated to quality and customer satisfaction – Our factory, based in Thailand produces responsibly sourced premium quality smoked fish products, using traditional European smoking techniques over beech smoke + No preservatives, no dyes, just artfully crafted delicacies delivered with pride. This taste sensation will be available in Europe in autumn 2020.